All works in the exhibition are available for purchase.  Please use the email link top right to contact me to arrange payment and pick up.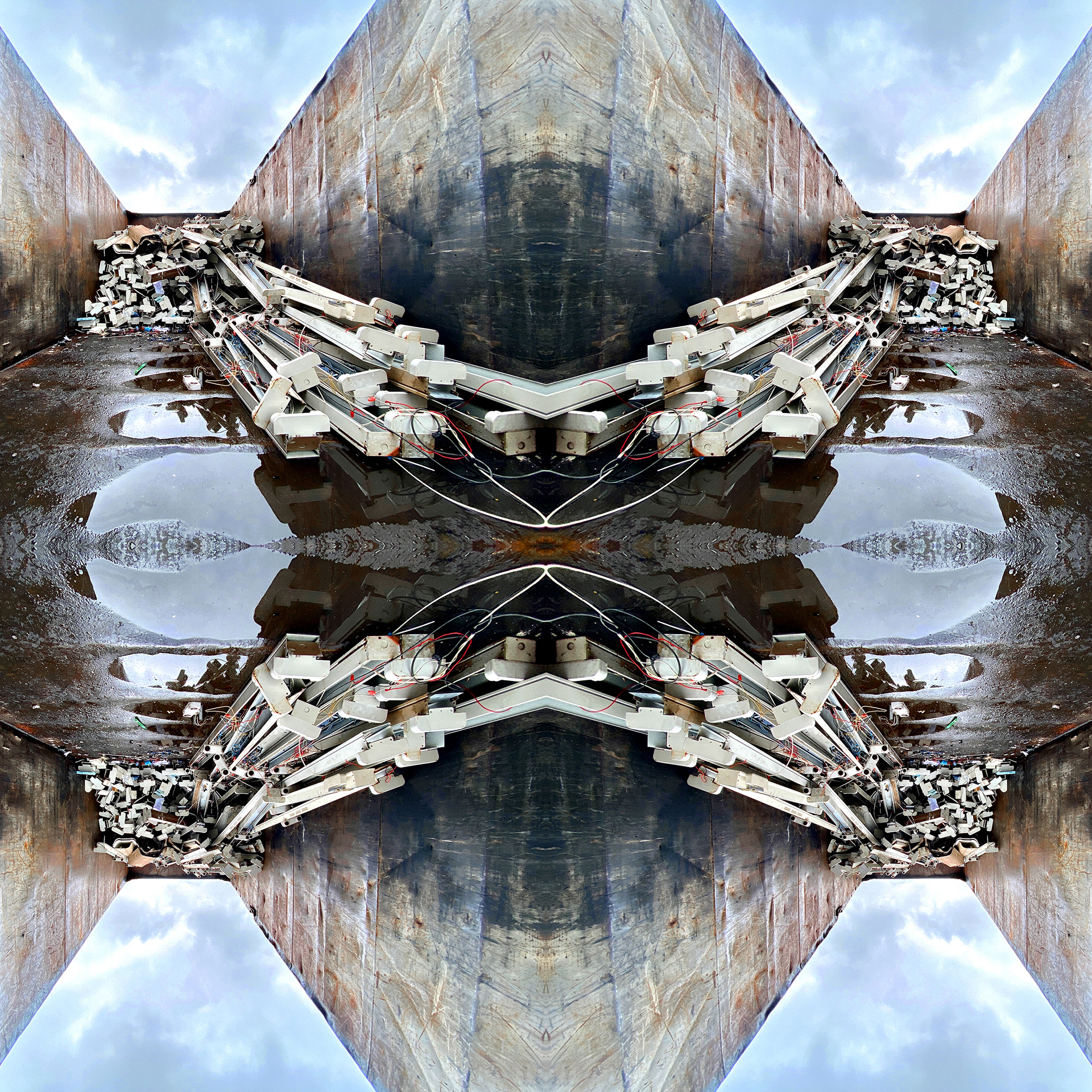 By: Culture Fancier 
May 22, 2023
When you are creating, do you have the finished result mapped out in your mind ahead of time?
Sometimes I'll have the finished result very clearly in mind, other times not so much.  I've grown comfortable with the fact that my art pieces aren't born out of formulas and algorithms or defined road maps. I'm an art teacher alongside my art practice and often give advice to my art students about identifying where an artist's creative process can begin.  I'll ask my students when they are starting an artwork: if they either start with a message in mind and work towards the imagery or if they have an image and work towards unearthing its potential meaning.  This advice is as much for my students, as it is to remind myself that I don't have to have one set starting point, singular approach or destination. I'm constantly writing down ideas, sketching things out, exploring new and old techniques/mediums, considering a wide array of imagery and learning new things from artists that I admire. 
Making space and time to be able to immerse myself in the creative process is something that I do need to map out and make space for.  Lately I've found myself waking up early at around 4:00 am to get in some studio time. For the record I am not a morning person, this time of day is ridiculous but also kind of fun.  The whole world is quiet, no echoes from the day rattling around in my head. Just me, my coffee, the dark quiet, more coffee and my studio.
What details can you capture in your photography work that you can't capture in your drawings and vice versa?
Long before I had a camera, I drew and when I did start taking pictures I tried to take pictures the way I drew. I quickly realized the camera was more like my sketchbook wherein I could render the intuitive and spontaneous world I frame through the lens.
There is a quote by Henri Cartier-Bresson
[1]
that highlights some of my views on the distinction, that "photography is an immediate reaction, drawing is a meditation."
Drawing for me is all about seeing, that is, the act of drawing allows me to accept the world is not as it looks and in turn teaches me to see beyond the immediate.  Susan Sontag's book On Photography
[2]
has guided me further in reflecting on that approach, that "photography implies that we know about the world if we accept it as the camera records it.  But this is the opposite of understanding, which starts from not accepting the world as it looks."
Photography connects me to a complex world I know so little of, and drawing helps me make sense of that world.
[1]
Cartier-Bresson, Henri (1996). The Mind's Eye Writings On Photography and Photographers. Aperture Foundation Books
[2]
Sontag, S. (1977). On photography. New York, Farrar, Straus and Giroux.
There are images in the exhibition that Waterloo Region people will recognize. What is your favourite local spot, and what is a local spot you'd like to explore more?
Carry-On Comics in Waterloo is my favourite local spot.  I first started going there in 1991 when the current owner Andy Brast took over the shop.  I had moved to Waterloo in 1984 and was still in a state of culture shock, the pop culture of the 1980s and the landscape of the region was very different to anything I had previously experienced.  I had moved from Powassan, which is about 500 km north of here, where I had lived a more off-the-grid lifestyle.  I often quip that I moved from 1884 to 1984.  Finding Carry-On Comics, packed with its treasures, that smell of paper and printing ink left me wide eyed. It was love at first sight. 

I think my practice will always explore other places in the Waterloo Region and beyond that have personal meaning to me.  However there are other other local spots I'd like to explore as well - there is a strategy I like to employ when traveling that applies here.  Before we had GPS and maps on our phones, I'd travel with the guide book of course but I would put it away and just start walking, exploring - trying to get lost and find places that weren't necessarily on the map.  I was walking in Rome, Italy doing this one night and found a large ornate gate through which I could see a massive fruit tree in the middle of a walled garden in front of an apartment building.  It certainly wasn't listed in any travel guide but it stands out in my memory just as much as the Trevi Fountain or Colosseum.  I'd like to spend more time walking around the Region of Waterloo finding examples of the everyday banal beauty that I've yet to encounter, that algorithms don't push and guide me to. 
What is your dream creative project?
My dream creative project would be to create and publish a comic book or graphic novel.  Comic Books are why I became an artist, they are a source of continual inspiration, fascination and joy.  Long before the MCU, DC and other comic film offerings I was hooked and I have certainly followed the films gleefully (mostly) but my interest always goes back to the books, the artists and the writers.  The medium is so dynamic and can do so much to reveal an artist's passion, ability, ideas and simultaneously give so much to the reader.
I was initially attracted to the cover art, pencils, inks, colours and stories, and those are what still bring me back.  The more I learn, the more I realize how the medium of comics and the culture of comics is larger than just pulp entertainment. It's a creative and visual storytelling medium that can highlight important social topics in an accessible form.
Can you share a standout experience from your travels?
When I graduated high school in 1997 in Ontario, I had my last exam on January 20th and I walked through the slushy grey of an afternoon to my favourite bookstore Wordsworth Books on King St in Waterloo.  I bought Philip K. Dick's book Do Android Dream of Electric Sheep
[1]
and found its themes about the advancement of technology at the expense of the natural world and empathy both disturbing and fascinating. 
Shortly after I decided to travel to Scotland.  I flew out of Toronto Pearson airport on a very icy March 20th and landed in Glasgow with spring in full bloom.  For my first night, I stayed at the Park Terrace Youth hostel in Glasgow and I met a traveler named Marshall at a nearby pub.  He had just completed The West Highland Way hiking trail and had a tattered trail map which he slid across the table like we were reenacting  a sword-and-sorcery plot.  Hearing his stories about the hike which is a 154 km trail starting just outside of Glasgow and leading north towards Fort William in the Highlands, I committed to doing the hike.  Before I started, I stayed with Carole, a friend who was studying photography at the Glasgow School of Art. We visited the art school, numerous galleries and she gave me some rolls of black and white film.
I hiked The West Highland way from April 10th - April 15th 1997 with little to no hiking gear, wearing a battered trench coat, jeans, an old t-shirt and a pair of steel toed combat boots I had bought in Downtown Kitchener (which I still have).  I shot several rolls of the film Carole had gifted me, several of those images are in my Vanishing Points exhibition.  I flew back to Toronto Pearson airport on April 22nd 1997. 
On May 7th 1997 I flew to Timmins, Ontario to start a tree planting job.  This job was much harder than I anticipated, the landscape beautiful and the conditions challenging.  I took fewer pictures than I intended as it was all consuming work and returned home June 23rd, 1997 feeling tired and very happy to see my bed.
[1] Dick, Philip K. Do Androids Dream of Electric Sheep? (1968). Gateway.
There is a series in this exhibition called scenes from an unmade graphic novel. Why unmade?
The series "scenes from an unmade graphic novel" depicts scenes and studies from in and around Willow River Park.  I like to block out as many of ideas as possible, and they may or may not ever be made into a "final product" and left "unmade" and I'm ok with that.  "Unmade" because I have a hard time limiting myself to one project.  In part because I have so many things I would like to do and teaching art pushes my creative energy and focus in so many different directions throughout the day.  My teaching day might see me: teaching 3 different classes and in one I might be teaching low relief sculpture techniques, another portraiture and studio lighting, and another portfolio building with artist statements and exhibition practices.
I'm a big believer in the creative process and see value in leaving things in various states.  I will go back to projects, maybe a month, a year or even decades later and bring with me new perspectives and approaches.  Some of the other works in the exhibition are based on ideas and photographs from 1997.  Leaving things "unmade" doesn't feel the same as "incomplete" - the creative path and direction / idea is there.  I have to remind myself that I'm not a generative factory, or a wheel that keeps spinning at a constant speed, that these creative pursuits and unmade works all fit and have their value.  There is a good chance I will reconnect with them in a month, a year or decades from now (or maybe not).
What do you hope people will take away from your exhibition?
I hope that they enjoy the techniques and mediums I've used and that the process and journey of my work comes through. There is something about being vulnerable about sharing that process.  It's about looking back and seeing how my art and process have changed over time, how it shows different versions of myself, different versions and sides of my art - that I love a range of mediums, fixate on imagery and narrative, but that process and self-reflection is inextricably woven into my creative journey. 
Art is a lifelong fascination and joy, of which the work in the show provides a glimpse. Something that might stand out in the work is a sense of grappling with place - what is a place?  It's a memory of our presence, but also a memory of our absence.  My process is anchored in a very personal approach, with the exhibition name Vanishing Points revealing the deep connection I have with the work. The lines used in perspective each represent myself and the work; an attempt to give meaning to my observations by situating myself and involving myself in what my camera frames, in what my drawing renders.  In the past I have felt hesitant to share my art but the older I've gotten, the more I've grown comfortable with sharing it.  As a teacher I've always worked to center my student's voices, but that would often see me put my work off to the side.  I think I'm a better teacher now that I make more space and time for my work.  I still strive to teach the value of process and creative inquiry but I had to get comfortable with sharing my own art and journey, for that message to really start to resonate.
Vanishing Points is a collection of photography and drawing across both traditional and digital mediums. It features a selection of works from various series he's developed over the past 25 years, all of which are rooted in his personal process of interpreting and honouring places that have held significance to him. Through the photographs Travels and Trust the Process he provides a glimpse into the essential tools and landscapes that shape his creative process.  Several images in the show are based on a series of scanned negatives he shot in Scotland, 1997 that he has altered and abstracted in 2023, highlighting the ways in which the past and present converge to reveal deeper truths within a single image.
The exhibition takes its name from the term "vanishing point," which describes the point in three-dimensional space where parallel lines appear to meet. For him, this represents the liminal space where his personal self-intersects with his creative inquiry, ultimately leading to the production of a body of work that reads like an autobiographical graphic novel with each chapter exploring a different direction of his artistic practice.  How to Disappear from his Scotland, 1997 scanned negatives series, and his Carry-On illustration are both examples of works that explore this vanishing point, pointing to places where he's found fascination and contemplation.
Though the works in Vanishing Points are diverse in medium and style, they all share a common thread that celebrates his process of deconstructing and reconstructing the self, blurring the boundaries between reality and fiction, and navigating hyperreality to make sense of the worlds around us.